Liposonix, Upper East Side, NYC
LIPOSONIX UPPER EAST SIDE, NYC
Some people do everything right in terms of diet and exercise. Unfortunately, they may remain stuck with stubborn fat in the abdomen, love handles and waist. These people may have thought about plastic surgery but were either unwilling or unable to undergo such invasive surgery. Today, non-invasive fat removal treatments can remove localized areas of excess fat without surgery and minimal to no downtime after treatment.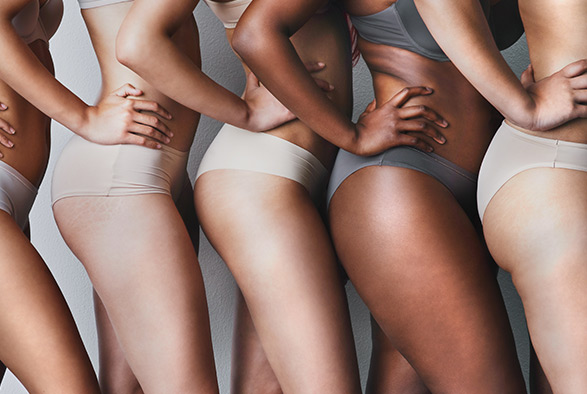 Advanced Dermatology, PC, and their Upper East Side Manhattan dermatologists offer Liposonix to patients seeking non-invasive fat removal. Liposonix uses high-intensity ultrasound energy to get rid of excess fat without incisions or scarring. Our dermatologists have completed extensive training in Liposonix and have performed many cases. Patients have been ecstatic with their results from this quick, minimally-invasive treatment.
If you are considering Liposonix on the Upper East Side, schedule a consultation with one of our dermatologists. During your consultation, your dermatologist will examine you and review your medical history. To qualify for Liposonix, you should be close to your ideal weight, with stubborn sections of fat that are unresponsive to diet and exercise. If you are a viable candidate for Liposonix, your treatment session will be scheduled.
Liposonix is performed in the comfort of our Upper East Side office and you will remain awake during treatment. The areas to be treated will be marked with a surgical pen and the device will then be moved across those areas. If you experience any discomfort during your Liposonix treatment, let your dermatologist know, as he or she may be able to adjust the intensity of the treatment. A typical Liposonix treatment lasts about an hour and allows for an immediate return to work after treatment.
After Liposonix, some patients may experience swelling, bruising, redness or pain; however, these are only temporary. As your body eliminates the fat destroyed during treatment (usually over the course of 3 months), you will enjoy a noticeably slimmer waistline. Most patients achieve satisfactory results from just one hour-long session of Liposonix.
If you are interested in Liposonix, please call us today at 212-996-9600 to schedule a consultation. We look forward to meeting you.
ADDITIONAL LIPOSONIX LOCATIONS
For the convenience of patients outside of Briarcliff Manor, we also offer Liposonix elsewhere in New York and New Jersey:
We Pride ourselves
on Patient Accessibility
With 50+ locations conveniently located throughout New York City and New Jersey, a top-rated dermatologist is just around the corner. Click below to find the office nearest you!
FOR MEDICAL APPOINTMENTS CALL 888-747-5273
100+
State-of-the-Art Lasers and Devices
Emergency Appointments Available
50+
Highly Trained Providers
50+
Multi-specialty office locations for patients' convenience