Liposonix Roslyn/Albertson Nassau County
LIPOSONIX ROSLYN HEIGHTS, NASSAU COUNTY
If you are within the proper weight range for your height but still struggle with stubborn pockets of fat, cosmetic surgery is not necessary. A multitude of non-invasive fat removal treatments are available to remove excess fat without surgery, scarring or downtime. Advanced Dermatology, PC, with offices in Roslyn Heights, Nassau County, and elsewhere in the tri-state area offer Liposonix, a popular non-invasive fat removal option.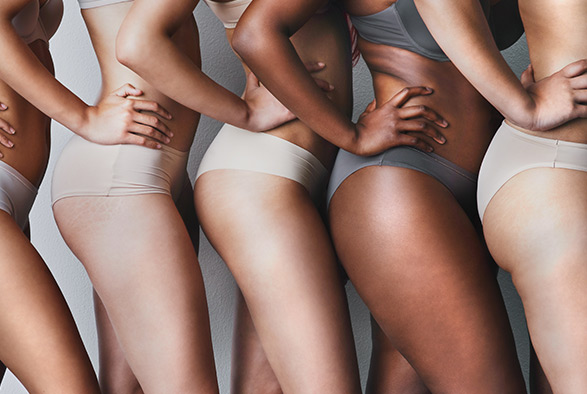 Using ultrasound technology, Liposonix eliminates excess fat from the body. Liposonix is currently FDA-approved to remove fat from the abdomen and love handles. On average, an hour-long Liposonix treatment can reduce a patient's waistline by as much as one inch, translating to a reduction of one pant size. If you are considering Liposonix, you will first meet with one of our Roslyn Heights dermatologists to determine whether it is right for you.
During your consultation, your dermatologist will explain the Liposonix treatment in great detail. To ensure your candidacy, the consultation will also consist of an examination and review of your medical history. If you are deemed a suitable candidate for Liposonix, your treatment will be scheduled and your dermatologist will address any questions or concerns you may have regarding treatment.
You will undergo Liposonix in the comfort of our Roslyn Heights office. Since it is minimally-invasive, you will remain awake during treatment. Immediately before treatment, the areas to be treated will be marked with a surgical pen. The Liposonix device is then moved around the treatment areas. Notify your dermatologist if you are experiencing any discomfort during treatment, as the intensity may be adjustable. Liposonix treatments typically last around an hour.
You can return to work or other regular activities immediately after Liposonix. Some patients may experience mild pain, swelling or bruising after treatment; however, these usually subside quickly. Over the next 3 months, your body will eliminate the fat destroyed by Liposonix, leaving you with a slimmer waistline.
If you are considering Liposonix in Roslyn Heights, contact us today at 516-625-6222 to schedule a consultation. We look forward to meeting you.
ADDITIONAL LIPOSONIX LOCATIONS
For the convenience of patients outside of Briarcliff Manor, we also offer Liposonix elsewhere in New York and New Jersey:
We Pride ourselves
on Patient Accessibility
With 50+ locations conveniently located throughout New York City and New Jersey, a top-rated dermatologist is just around the corner. Click below to find the office nearest you!
FOR MEDICAL APPOINTMENTS CALL 888-747-5273
100+
State-of-the-Art Lasers and Devices
Emergency Appointments Available
50+
Highly Trained Providers
50+
Multi-specialty office locations for patients' convenience