Liposonix Ridgewood, NJ
LIPOSONIX RIDGEWOOD, NJ
Diet and exercise may not be sufficient to fully eradicate excess fat. After successful weight loss, many people are stuck with pockets of fat on their body that just won't budge. Understandably, today's busy, cost-conscious society is often unwilling to undergo surgery to remove this excess fat. Thankfully, non-invasive fat removal options exist to remove stubborn pockets of fat without surgery or scarring, allowing people to quickly resume the rest of their day. One such option is Liposonix, which uses ultrasound to remove excess fat.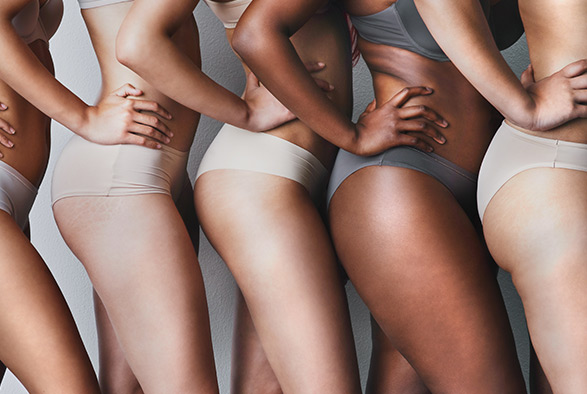 Advanced Dermatology, PC, with offices in Ridgewood, Bergen County and elsewhere in the tri-state area, is proud to offer Liposonix to patients seeking non-surgical fat removal. Our board-certified dermatologists have undergone extensive training in Liposonix. In the event that Liposonix is not right for you, our dermatologists have also been trained in other non-invasive fat removal methods.
To find out whether Liposonix is right for you, a consultation with one of our Ridgewood dermatologists will be necessary. During your consultation, your dermatologist will review your medical history, explain the Liposonix treatment, and you will discuss your goals. If you are deemed a suitable candidate for Liposonix, your treatment will be scheduled.
The Liposonix treatment is performed here in our office, and you remain awake the entire time. Right before treatment, the area(s) to be treated will be marked with a surgical pen. The Liposonix device is then moved around the treatment zone. Most patients only feel slight discomfort during treatment; however, there are ways to minimize discomfort. A Liposonix treatment typically lasts around an hour, and you can return to work and most other regular activities immediately afterwards.
After Liposonix, you may experience temporary swelling, redness, bruising or mild pain; however, these subside quickly. Results are especially visible within three months after treatment, as the body gets rid of the destroyed fat tissue. Most patients lose one inch from their waistline following Liposonix, which translates to roughly one dress or pant size.
If you are interested in Liposonix in Rigdewood, contact us today at 201-493-1717 to schedule your consultation. We look forward to meeting you.
ADDITIONAL LIPOSONIX LOCATIONS
For the convenience of patients outside of Briarcliff Manor, we also offer Liposonix elsewhere in New York and New Jersey:
We Pride ourselves
on Patient Accessibility
With 50+ locations conveniently located throughout New York City and New Jersey, a top-rated dermatologist is just around the corner. Click below to find the office nearest you!
FOR MEDICAL APPOINTMENTS CALL 888-747-5273
100+
State-of-the-Art Lasers and Devices
Emergency Appointments Available
50+
Highly Trained Providers
50+
Multi-specialty office locations for patients' convenience