Liposonix Park Slope, Brooklyn
LIPOSONIX PARK SLOPE, BROOKLYN
A healthy lifestyle includes diet and exercise routines. While these measures are important for overall health and to maintain one's weight, they may still leave people with stubborn pouches of fat on their body. Whether due to cost or post-operative downtime required, many people wish to avoid plastic surgery to remove their excess fat. Today's busy people can choose from many minimally-invasive fat removal options, which remove localized excess fat at a significantly lower cost than surgery and require minimal to no downtime afterwards. Liposonix is one such popular option.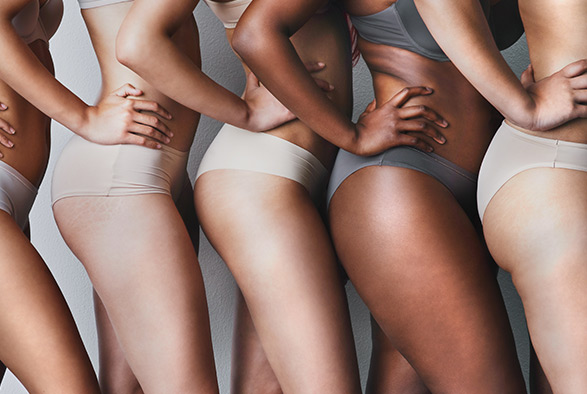 Advanced Dermatology, PC, a leading dermatology group in the tri-state area, is proud to offer Liposonix in Park Slope, Brooklyn. Our board-certified dermatologists have performed many cases, and patients have been highly satisfied with their results. Since we own our Liposonix device, we have had the opportunity to perform more treatments than practices that rent their device every few weeks. To find out if Liposonix is right for you, you will need to meet with one of our Park Slope dermatologists.
During your consultation, your dermatologist will examine you and review your medical history. Your dermatologist will be verifying that you have a Body Mass Index (BMI) of 30 or less, are in good overall health, and are able to pinch an inch of the fat in your area of concern. If you are a suitable candidate for Liposonix, your treatment will be scheduled.
Your Liposonix treatment will be performed in the comfort of our Park Slope office. You will remain awake during the treatment, which typically takes about an hour to perform. Once your treatment area is marked with a surgical pen, the Liposonix device will be passed across that area. Let your dermatologist know if you are experiencing any discomfort during treatment, as the intensity of the ultrasound is adjustable. After your Liposonix treatment, you will be able to immediately return to work.
After Liposonix, you may experience temporary swelling, bruising, or redness. Over the next 3 months, your body will eliminate the fat tissues destroyed during treatment, leaving you noticeably slimmer. Most patients enjoy a one-inch reduction from their waistline following Liposonix, which equates to one dress or pant size. One Liposonix treatment is usually enough to produce satisfactory results.
If you are interested in learning more about Liposonix in Park Slope, contact us today at 718-857-7070 to schedule your consultation. We look forward to meeting you.
ADDITIONAL LIPOSONIX LOCATIONS
For the convenience of patients outside of Briarcliff Manor, we also offer Liposonix elsewhere in New York and New Jersey:
We Pride ourselves
on Patient Accessibility
With 50+ locations conveniently located throughout New York City and New Jersey, a top-rated dermatologist is just around the corner. Click below to find the office nearest you!
FOR MEDICAL APPOINTMENTS CALL 888-747-5273
100+
State-of-the-Art Lasers and Devices
Emergency Appointments Available
50+
Highly Trained Providers
50+
Multi-specialty office locations for patients' convenience