Liposonix West Islip, Long Island
LIPOSONIX WEST ISLIP, LONG ISLAND
Diet and exercise are important for staying healthy, but they may not be enough to fully reduce fat from the body. Cosmetic surgery can remove stubborn pockets of fat from the body, although its associated costs, postoperative recovery and risks leave it unattainable for many. Non-invasive fat reduction procedures can remove localized areas of  fat from the body with minimal to do downtime, at a significantly lower cost than cosmetic surgery.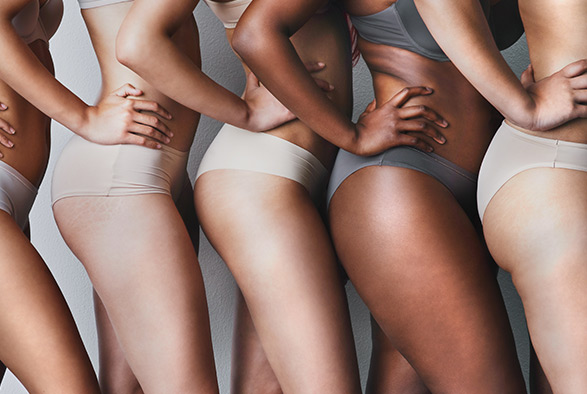 Advanced Dermatology, PC, with offices located on Long Island, Westchester, New York City, Queens, and New Jersey, offers Liposonix to remove unwanted excess fat without surgery, downtime or scarring. Our board-certified dermatologists have undergone extensive training in Liposonix and have performed many cases. Patients have been happy with the results of this hour-long treatment.
Liposonix uses ultrasound technology to destroy fat tissues, removing excess fat from the abdomen and love handles. One hour-long session is typically enough to reduce the waistline by an inch, which is roughly one dress or pant size. Liposonix may not be right for everyone, so individuals looking for non-invasive fat remove will consult with one of our West Islip dermatologists to determine which method is best for them.
During your consultation, you will be examined and your medical history will be reviewed. The Liposonix treatment will be explained to you in great detail, and you will have the opportunity to ask your dermatologist any additional questions you may have. If you are a suitable candidate for Liposonix, your treatment will be scheduled and a treatment approach will be developed for your specific goals.
Your Liposonix treatment will be performed in the comfort of our dermatology office. You will remain awake throughout treatment. Your treatment areas will be marked with a surgical pen and the Liposonix device will then be moved across those areas. Notify your dermatologist of any discomfort you experience during treatment, as he or she may be able to adjust the ultrasound's intensity. Liposonix usually last around an hour.
Liposonix allows for an immediate return to regular activities. You may experience temporary swelling, redness or bruising, although these are usually mild and subside relatively quickly. Over the next three months, your body will eliminate the fat tissues destroyed by Liposonix, reducing your waistline by as much as an inch – basically, one whole pant or dress size!
If you are considering Liposonix in West Islip, contact us today at 631-587-1132 to schedule a consultation. We look forward to meeting you.
ADDITIONAL LIPOSONIX LOCATIONS
For the convenience of patients outside of Briarcliff Manor, we also offer Liposonix elsewhere in New York and New Jersey:
We Pride ourselves
on Patient Accessibility
With 50+ locations conveniently located throughout New York City and New Jersey, a top-rated dermatologist is just around the corner. Click below to find the office nearest you!
FOR MEDICAL APPOINTMENTS CALL 888-747-5273
100+
State-of-the-Art Lasers and Devices
Emergency Appointments Available
50+
Highly Trained Providers
50+
Multi-specialty office locations for patients' convenience