CoolSculpting Park Slope, Brooklyn, NY
COOLSCULPTING PARK SLOPE, BROOKLYN, NY
Diet and exercise are important steps to maintaining a healthy weight as well as a slim appearance. Some people diet and exercise religiously but remain stuck with stubborn pockets of fat that insult their hard work. Plastic surgery can remove this excess fat and sculpt the body to a more appealing contour, but it is not an option for everyone, as it is costly, invasive, and often results in scarring. Instead of choosing between plastic surgery and hiding their bodies, people today can turn to non-invasive fat removal procedures to get rid of those stubborn pockets of fat that ignore all their diet and exercise efforts.
CoolSculpting is a popular non-invasive fat removal treatment. Its cutting-edge technology freezes away excess fat on the love handles, abdomen, lower back, and elsewhere on the body. A CoolSculpting treatment typically lasts about an hour and allows for an immediate return to regular activities post-treatment. If you are interested in CoolSculpting, you will consult with one of our Brooklyn dermatologists to determine whether it is the right treatment for you.
During your consultation, your dermatologist will examine you and review your medical history. To determine your candidacy, your dermatologist will be verifying that you are at or close to your ideal weight, with noticeable bulges of fat. If you qualify for CoolSculpting, your dermatologist will let you know how many treatments you will need and the treatment sessions will be scheduled.
COOLSCULPTING PROCEDURE
CoolSculpting is performed in the comfort our Park Slope dermatology office. You will be awake for the entire treatment. The CoolSculpting device will be placed upon the area(s) to be treated. During treatment, you will feel tugging and cold sensations. For your comfort, you will be seated or lying down for the procedure and you will be able to read, listen to music, work on your laptop, or watch videos. After your CoolSculpting treatment is done, you will be able to return to work.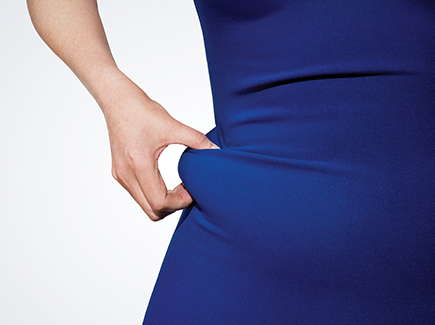 Some patients see results within three weeks following their CoolSculpting treatment. Most patients begin to see results two months after treatment. These results continue to evolve over the next six months, as the body continues flushing out frozen fat cells. As long as you maintain your weight, the results of your CoolSculpting treatment should be permanent.
If you are at your ideal weight but still have bulges of fat, CoolSculpting may be right for you. To learn more about this innovative treatment, contact us today at 718-857-7070 to schedule your consultation or fill out the contact form below. We look forward to meeting you.
ADDITIONAL COOLSCULPTING LOCATIONS
For the convenience of patients outside of Bayside, we also offer CoolSculpting elsewhere in New York and New Jersey:
We Pride ourselves
on Patient Accessibility
With 50+ locations conveniently located throughout New York City and New Jersey, a top-rated dermatologist is just around the corner. Click below to find the office nearest you!
FOR MEDICAL APPOINTMENTS CALL 888-747-5273
100+
State-of-the-Art Lasers and Devices
Emergency Appointments Available
50+
Highly Trained Providers
50+
Multi-specialty office locations for patients' convenience